We are looking for participants in the Zoom class.
Japanese class on 3rd floor of OIHF has reached the capacity.
(as of 6/30/2020) 
Zoom Beginner's class:Every Friday 19:00~19:50
*Open 18:50

Zoom Intermediate class:Every Friday 20:00~20:50
*Open 19:50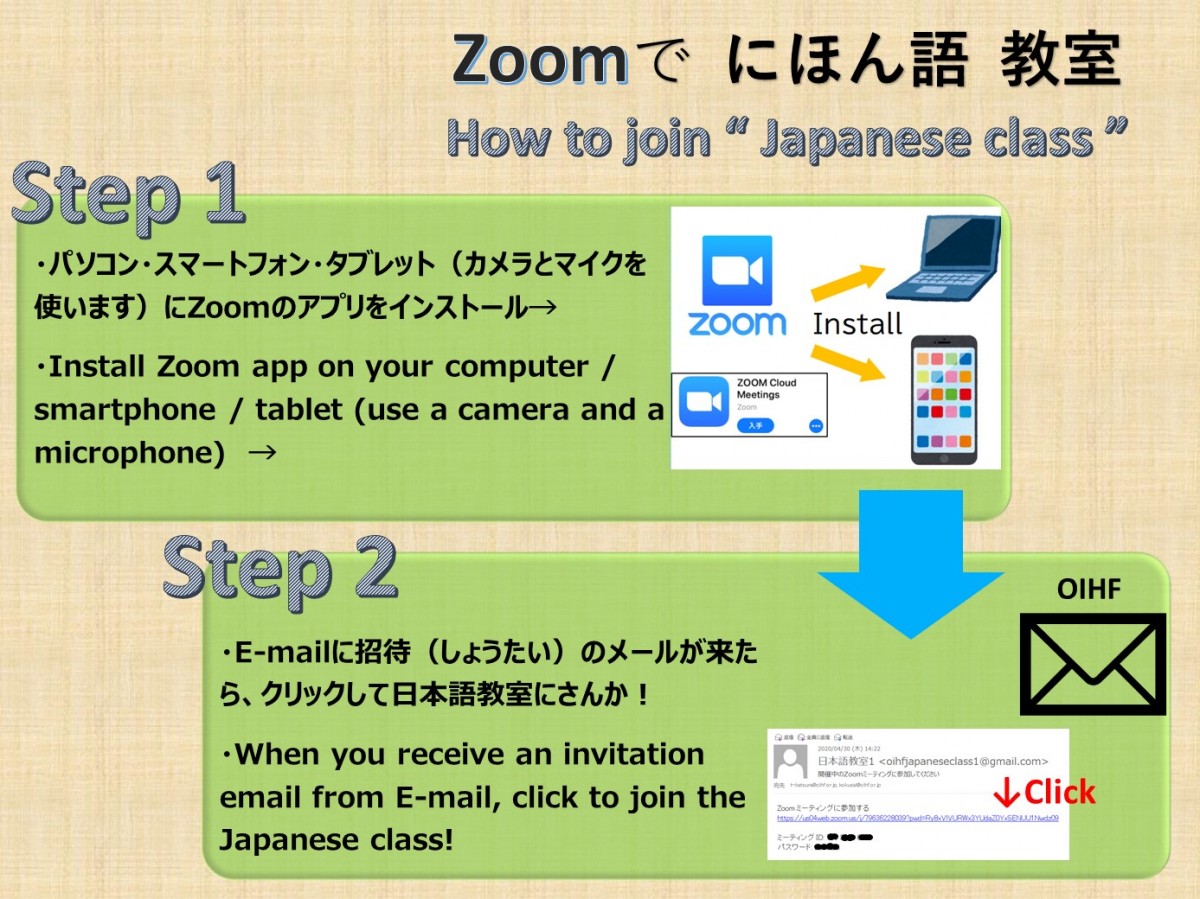 Purpose
We offer foreigners living in Okinawa a place where they can learn necessary Japanese speaking/ writing skills to support their daily life.
About Class
Contents
Basic Japanese skills necessary for daily life
Date/Time
1. Zoom class Beginner's class:Every Friday 19:00~19:50/Intermediate class:Every Friday 20:00~20:50
2. OIHF 3F Classroom Every Friday 19:00~21:00
No class: National holidays/ in a time of disasters (TBA)
Applicant
Local Foreign Residence in Okinawa
Capacity
About 40 people
Fee
Free
Venue
1. Zoom class
2. OIHF 3F Classroom
How to apply
Click the online form below and enter the designated items.
Remarks
You can learn with a teacher and some Japanese volunteers.
Important Remarks
For those who have the status of residence "Technical Intern Training" or "Specified skilled worker," the host organizations are responsible for "providing an opportunity to learn Japanese." We cannot accept their proxy application.